Event Calendar
Tuesday, May 15, 2018 3:30 pm - 5:30 pm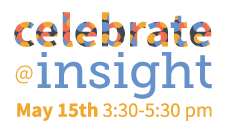 Location:
Insight Memory Care Center, 3953 Pender Drive, Suite 100, Fairfax, VA 22030
Description:
Join us for a fun afternoon celebration to honor all of our loved ones, and celebrate the care that Insight provides to the community. We hope you'll come for a great time with games, music and Insight friends!

An RSVP is not required, but sincerely appreciated so no one misses out on the food!