Event Calendar
Saturday, April 7, 2018 8:30 am - 3:00 pm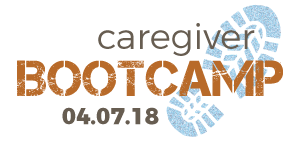 Location:
Insight Memory Care Center, 3953 Pender Drive, Suite 100, Fairfax, VA 22030
Description:
Join IMCC for a special day-long training event covering many essential caregiving topics!

We know it can be hard as a busy caregiver to find all the information you need to best care for your loved one with dementia. Insight offers the Caregiver Bootcamp to help you learn more about essential caregiving topics, all in one place! Come and learn from experts in their fields, and gain knowledge on the basics you need to know as a caregiver.

A continental breakfast and lunch will be provided free of charge.