Event Calendar
Wellness Workshop: Brain Health as You Age
Saturday, March 10, 2018 9:30 am - 11:30 am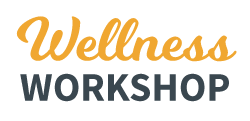 Location:
Linda and Lou Mazawey Education and Support Center 3953 Pender Drive, Suite 100, Fairfax, VA 22030
Description:
Learn more about age-related changes in memory and learning, along with healthy practices to keep your brain sharp! Learn what to expect, what's "normal," and when it's time to seek a doctor's input.

This program is a part of our ongoing Wellness Workshop series, for caregivers to focus on their own health and well-being. All sessions are FREE, and offered quarterly on Saturdays.