Event Calendar
Saturday, October 14, 2017 8:30 am - 3:00 pm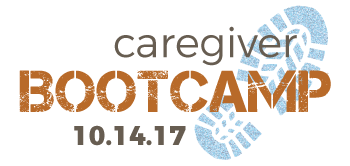 Location:
Insight Memory Care Center, 3953 Pender Drive, Suite 100, Fairfax, VA 22030
Description:
Join IMCC for a special day-long training event covering many essential caregiving topics!

We know it can be hard as a busy caregiver to find all the information you need to best care for your loved one with dementia. Insight offers the Caregiver Bootcamp to help you learn more about essential caregiving topics, all in one place! Come and learn from experts in their fields, and gain knowledge on the basics you need to know as a caregiver.

A continental breakfast and lunch will be provided free of charge! Thanks to Great Falls Assisted Living and The Medical Team for sponsoring our breakfast and lunch.

Schedule:
8:30 am – 9:00 am | Registration & Breakfast

9:00 am – 10:00 am | Dementia 101
Learn how to diagnose dementia, distinguish the different types, and gain and understanding of the typical behaviors associated with the disease.

10:00 am – 11:00 am | Research updates
Dr. Tabassum Majid, PhD, Integrace Institute at Copper Ridge
With so many groups focusing on developing new medications, clinical trials, and performing research, it can be overwhelming. Learn more
about the latest research updates.

11:15am – 12:15 pm | Legal Needs
Valerie Geiger, Cucinelli Geiger, PC
There are many legal needs to be taken care of, including powers of attorney and medical directives, wills and estate planning, guardianships, and long-term care planning. Learn where to turn for guidance.

12:15 pm – 1:00 pm | Lunch

1:00 pm – 2:00 pm | Caregiver Panel Discussion
Carol Blackwell, Memory Cafe
Toni Reinhart, Dementia Friendly America
Christi Clark, SHARE Program
We will finish the day as panelists share their personal stories of caregiving, along with how their experiences have impacted several programs and dementia resources in the community.
This form stopped accepting submissions on October 14, 2017 8:30 am EDT.