Event Calendar
Conversations with Caregivers
Wednesday, August 30, 2017 10:00 am - 11:30 am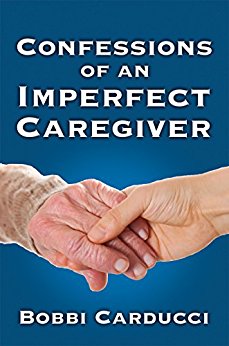 Location:
Linda and Lou Mazawey Education and Support Center 3953 Pender Drive, Suite 100, Fairfax, VA 22030
Description:
Join us at Insight for Conversations with Caregivers! These sessions provide opportunity for learning and open discussion with local authors on topics of interest for caregivers of a loved one with dementia or a related memory impairment. Join us for a great morning of conversation!

Join us for a conversation with Bobbi Carducci, author of 'Confessions of an Imperfect Caregiver.'

Bobbi Carducci's life was about to change. Her ill father-in-law's odd behavior was a mystery when he came to live with her and Mike. For the next seven years Bobbi did everything she could to save him from himself—while he tried to convince everyone that he didn't need her and that she was crazy.

Bobbi shares, "I wrote Confessions of an Imperfect Caregiver for caregivers, those who will become caregivers, and those who one day need care. I want to share our story so people understand how hard it is and also what a gift it can be to care for a loved one at home. Caregivers are not saints or superheroes. Caregivers are ordinary people of all ages, in all walks of life, from all over the world doing the hardest job we will ever love."

Registration is required as only 25 spots are available. Many thanks to our Book Sponsor: Comfort Keepers. All attendees will receive a copy of Confessions of an Imperfect Caregiver!
This form stopped accepting submissions on August 28, 2017 10:00 am EDT.